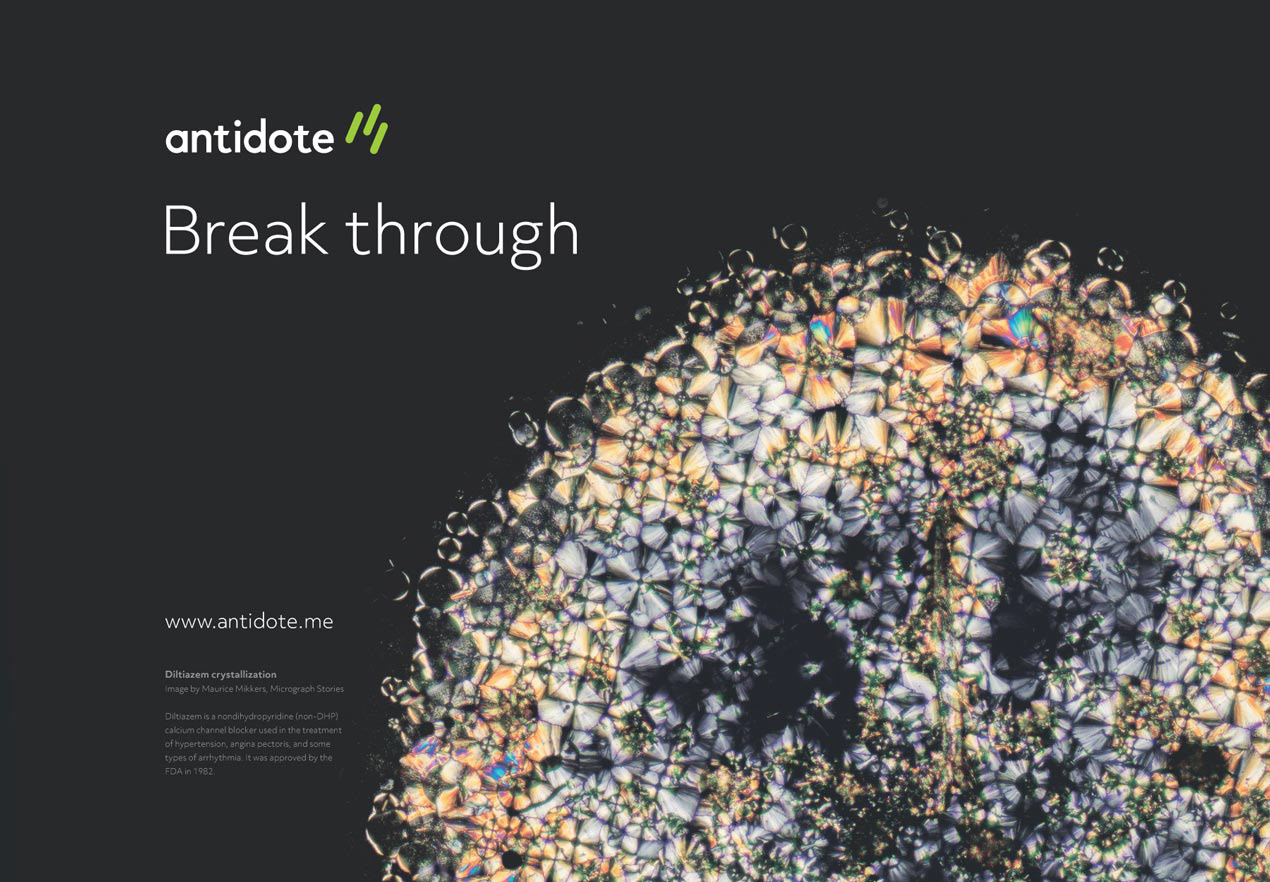 10x8 backdrop for Antidote's trade show booth.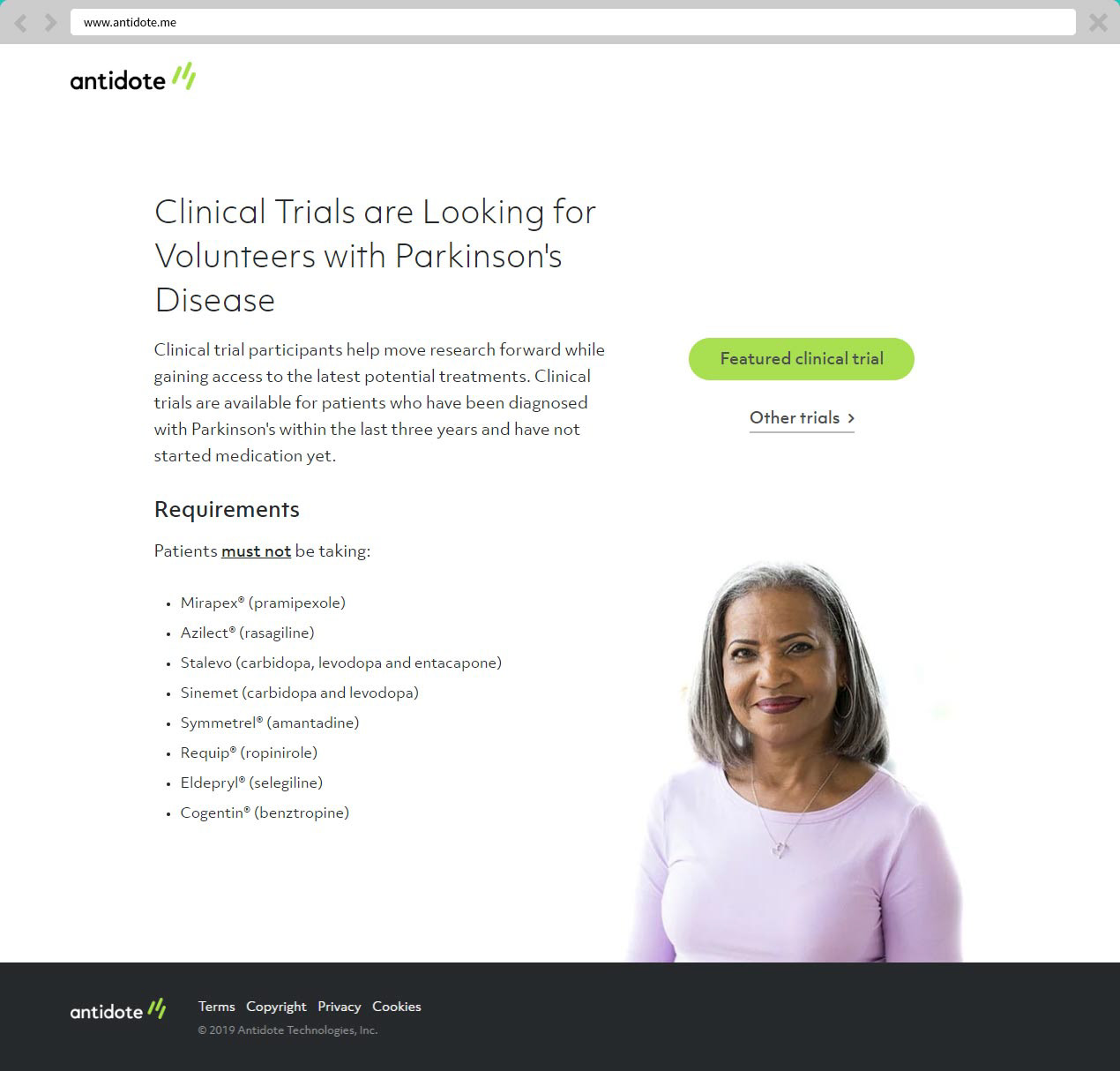 This patient-focused landing page redesign increased click-throughs to the featured trial by 52%.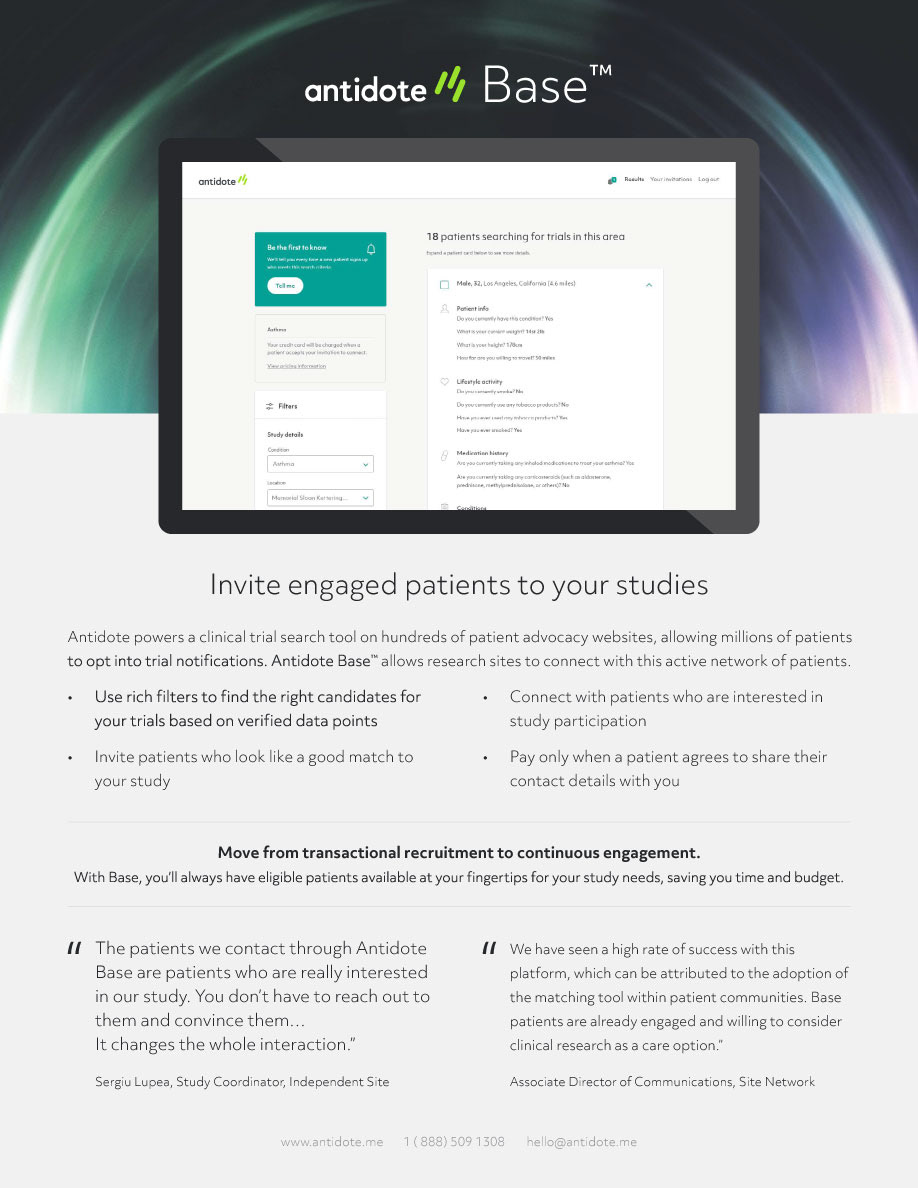 One-pager for Base, one of Antidote's B2B product offerings. The Base product page redesign can be seen here.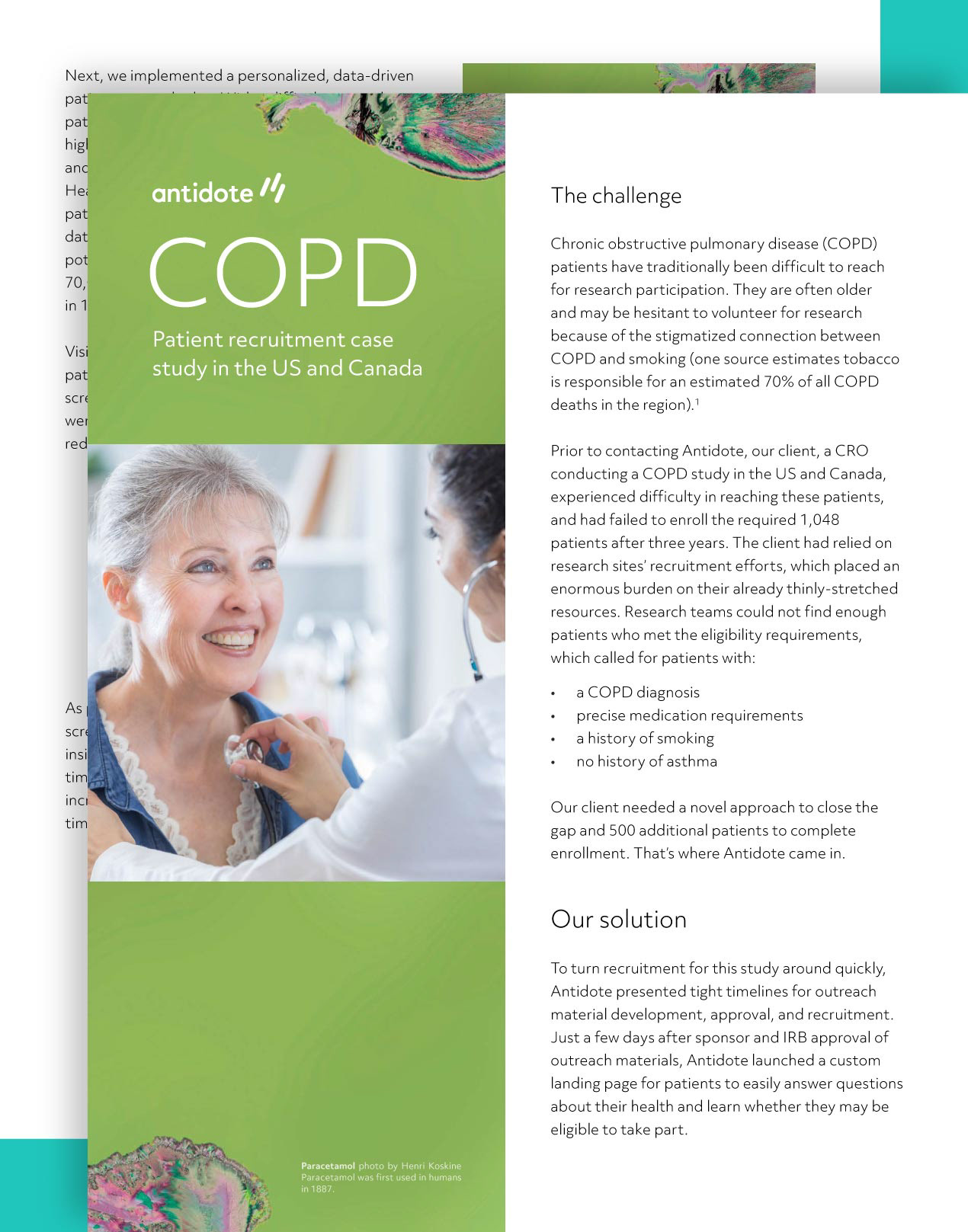 Case study for one of Antidote's premium clinical trial recruitment programs.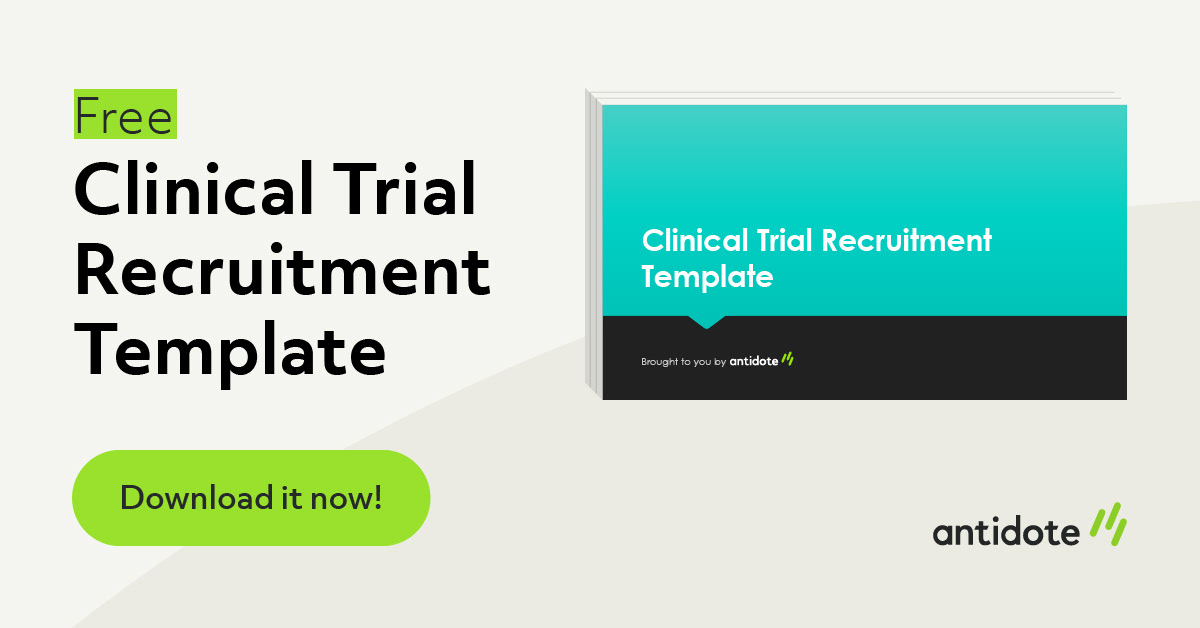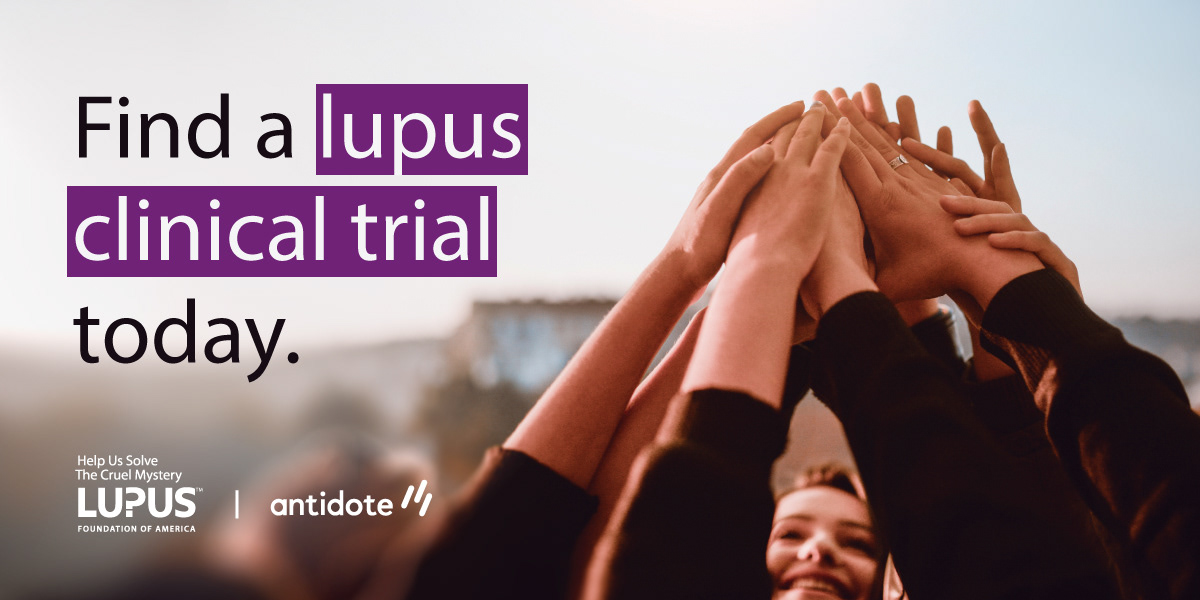 Examples of social media ads which drive leads to Antidote's landing pages.
Medicinal themed factoids which grace the walls of Antidote's NYC office.